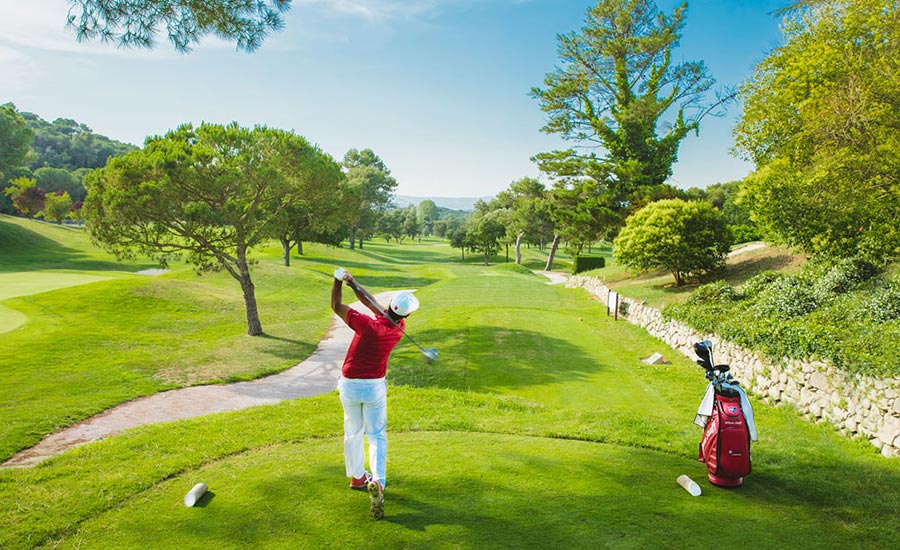 10 reasons for a golf break to Barcelona
Once you start hitting the ball, you're hooked on golf for life. Well, that's what they say anyway. The truth is that we're always wanting to experience the pleasant sensation of seeing our ball fly, shot by shot, until it disappears into the hole.
Well, the same thing will happen to you on a golf break to Barcelona. You'll never tire of coming back again and again, because there are always new and surprising things to discover. And to give you a glimpse of what you're in for, here is a summary of the top 10 reasons for coming to play golf in Barcelona.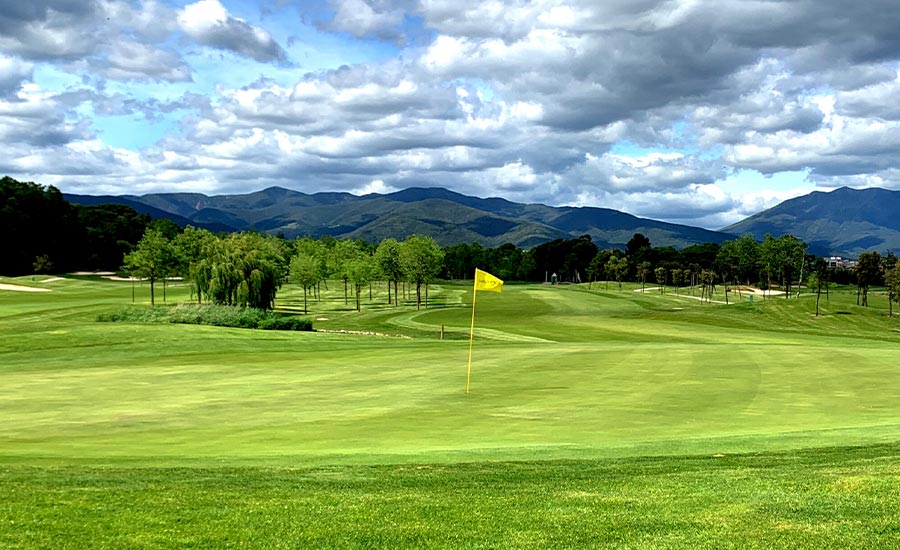 1) For the golf offer: Golf in Barcelona has an extensive, varied and very complete offer. From very competitive and challenging courses, which are very demanding; to flat, smooth and calm courses, suitable for golfers who play for leisure and pleasure. However, all of them have the flexibility to adapt their characteristics and welcome players of all levels.
2) For the proposal of clubs: Real Club de Golf El Prat, Club de Golf Terramar, Club de Golf Llavaneras, Club de Golf Vallromanes, Club de Golf Barcelona, ​​Club de Golf Montanyà and Golf La Roca, are the members of the Barcelona Golf Destination association, offering you advantageous packages of accommodation and golf.
3) For the quality of the layouts: The quality of the facilities comes by the hand of renowned architects, with names such as Greg Norman, José María Olazábal, David Thomas, F.W. Hawtree, Ramón Espinosa, Manuel Piñero, Jim Fazio, Enrique Saenger, Alfonso Vidaor and Magi Sardà. The result is a set of modern, diverse and well-equipped courses, permanently maintained in excellent condition.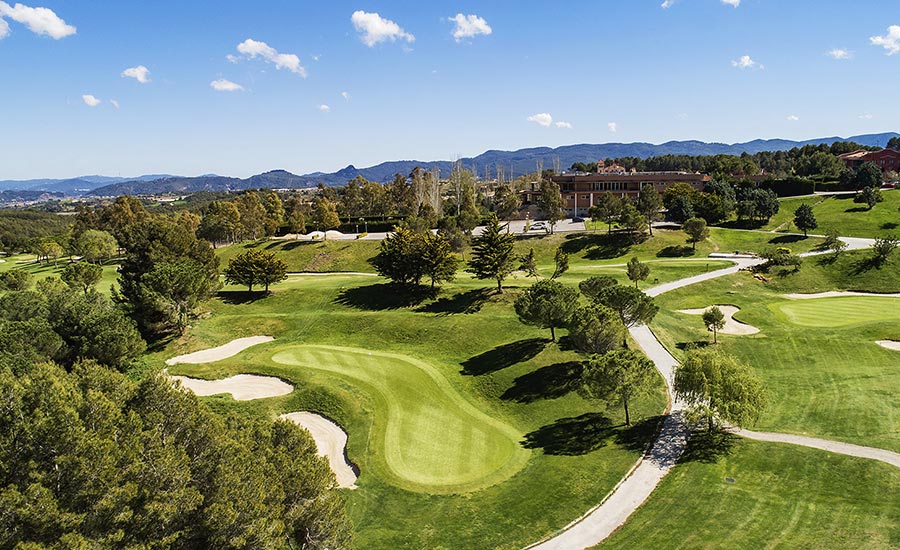 4) For the climate: Barcelona's climate is Mediterranean, characterized by relatively humid and mild winters and dry summers. Thanks to this, the area maintains a constant mild climate, registering average temperatures of between 15º and 25ºC, which make it possible to play golf throughout the year.
5) For the environment: Barcelona's rich landscape allows you to enjoy golf courses framed in very different environments, while being attractive and pleasant at the same time. You can play near the beach, overlooking the sea, next to forests, on plains, at the foot of the mountain or just by a natural park. The golf venues in Barcelona all have incomparable surroundings, contributing to their sustainability and safeguarding the environment.
6) For the gastronomy: Catalan cuisine, which has Barcelona as a point of reference, is recognized worldwide for the prestige of its chefs, and for being the finest reflection of Mediterranean cuisine. Its traditional, imaginative and sophisticated dishes pleasantly surprise visitors with exceptional recipes and flavors, with local gastronomic products, and all accompanied by wines and cavas from local cellars. You have a perfect demonstration in the restaurants of the golf clubs.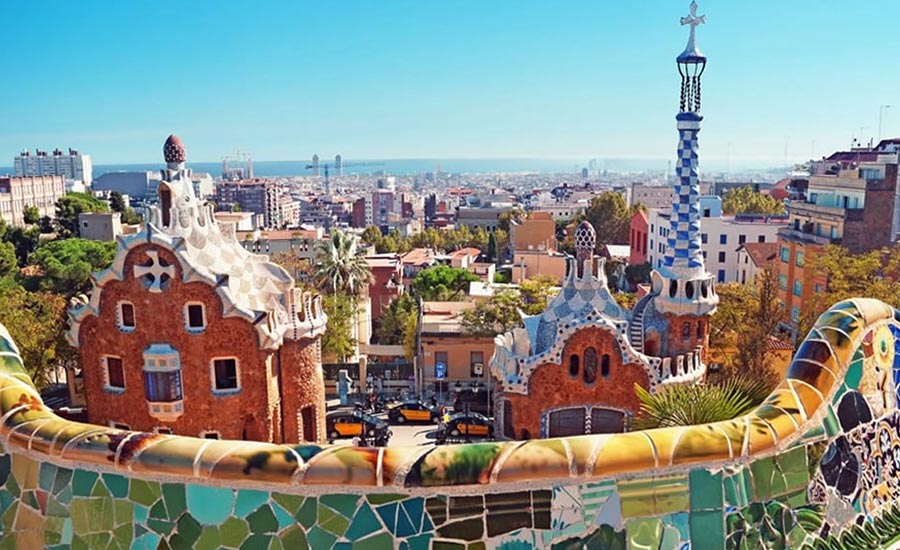 7) For the heritage and culture: Barcelona is an inexhaustible source of activities and tourist attractions for all tastes. From the Gothic quarter to Gaudí's modernism, passing through the ancient Roman city and the modern Olympic city, its buildings, museums and monuments make up its historical heritage and are the focus of cultural interest. Fairs, congresses, exhibitions, markets, opera, concerts, festivals, football, shows, traditional fiestas, etc., are all deeply rooted in local daily life, and tourists visiting Barcelona have a unique opportunity to integrate and experience it all.
8) For the people: The character of the city of Barcelona and its province is extraordinarily open and friendly, and everyone who travels here will discover that the people are kind, cosmopolitan and tolerant, which makes visitors feel at home.
9) For the transport and packs: Barcelona's international airport, El Prat, is the main access route to our destination, which is very well connected by bus, metro, train, taxi or transfer. The city is full of hotels and apartments, of all categories. However, the packages designed by Barcelona Golf Destination expressly for golf travelers are the best solution. They offer maximum comfort in partner hotels, for stays of 3 nights or more, and guarantee green fees in the chosen combination of golf courses, and also enable you to design your own customized itinerary through partner agencies based on your needs.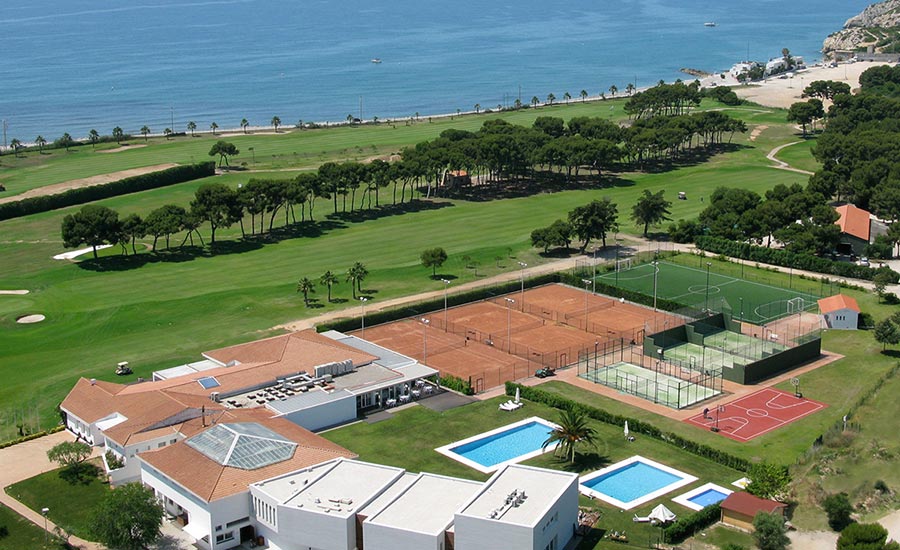 10) For the BARCELONA GOLF PASS: Barcelona Golf Destination has created the BARCELONA GOLF PASS, a flat rate to play on the best golf courses in Barcelona, so that visiting golfers can enjoy several golf courses with a single payment. You can buy the pass for 3 or 5 courses in an agile and comfortable way, with guaranteed availability by confirming green fees in less than 48 hours.
Miguel Ángel Buil
Editor of MyGolfWay.com
IGTWA Member