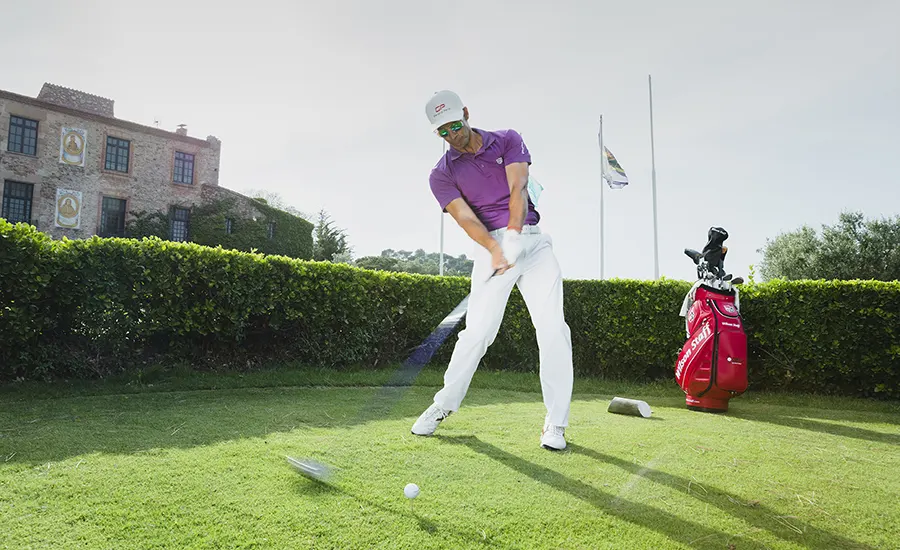 What is golf?
Golf is a sport that you can enjoy with the whole family or individually and for a lifetime. What is important is to know everything about golf in order to enjoy it and respect other players.
Why people like golf so much
One of the most beautiful things about golf is that it can be played with any player regardless of his/her level. This is due to the handicap, an index that measures your level of play, giving you points evenly so the game is leveled. In addition, it is a sport that has no age because young children and elderly people can play. It is a perfect way to stay active throughout your life while taking care of your health, since golf is not only beneficial for your physical health, but also for mental health. Several studies support that golf lengthens life due to all the benefits that it brings to our health.
Golf is also very popular because it allows you, for an entire round, to talk and socialize with your teammates, spend time with the whole family or even do business. And for young players, golf is a perfect sport since it teaches you values ​​such as respect, honesty and fair play that will also help them in their daily lives.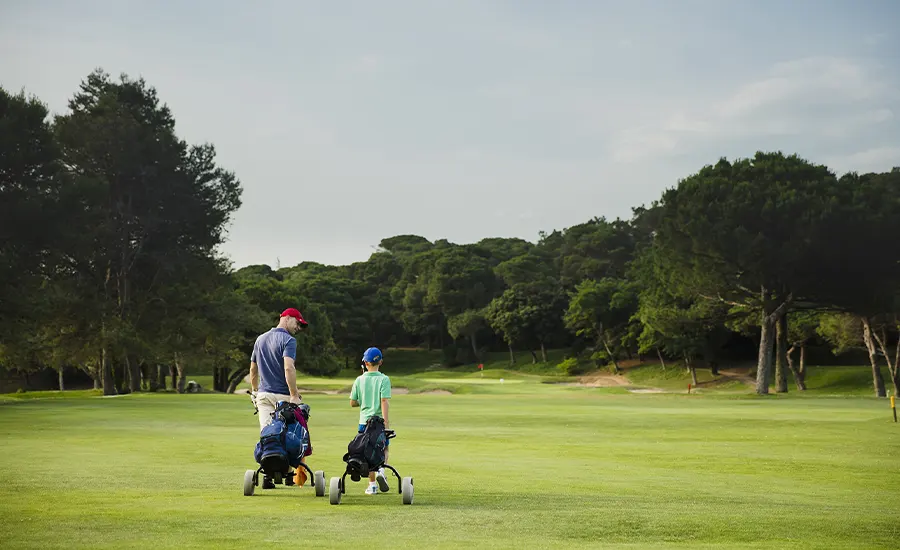 But the best thing about golf is the opportunity it gives you to get to know new places. Each golf course is different and its surroundings and cities as well. As in Barcelona, ​​you can play up to 7 different courses while enjoying one of the most beautiful and complete cities in the world. On the Barcelona Golf Destination website you will discover everything about these seven courses: Real Club de Golf El Prat, Club de Golf Terramar, Club de Golf Llavaneras, Barcelona Golf, Club de Golf Vallromanes, Club de Golf Montanyà and Golf La Roca. In addition, you will also see the hotels we recommend you to go to, the best golf routes, the best prices and the ease of booking a tee time in advance.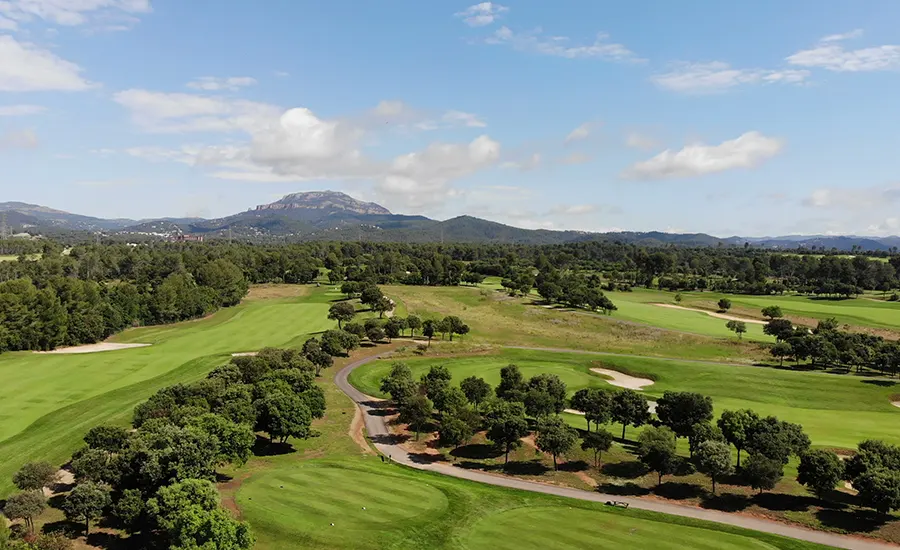 Golf is known for many reasons, one of which is its rules and vocabulary. But we believe that the most important thing is to know the basic words to be able to understand your teammates:
Par:
When the player finishes with the strokes that the hole needs. It can be in 3, 4 or 5 strokes.
Albatros:
Score of 2 in a par 5.
Eagle:
Two under par on any hole.
Hold the flag
: Hold the flag while the other player putts. Normally it is asked to attend the flag when you cannot see the hole from a distance.
Bunker:
Sand obstacle that can be found on the fairway or on the side of the green.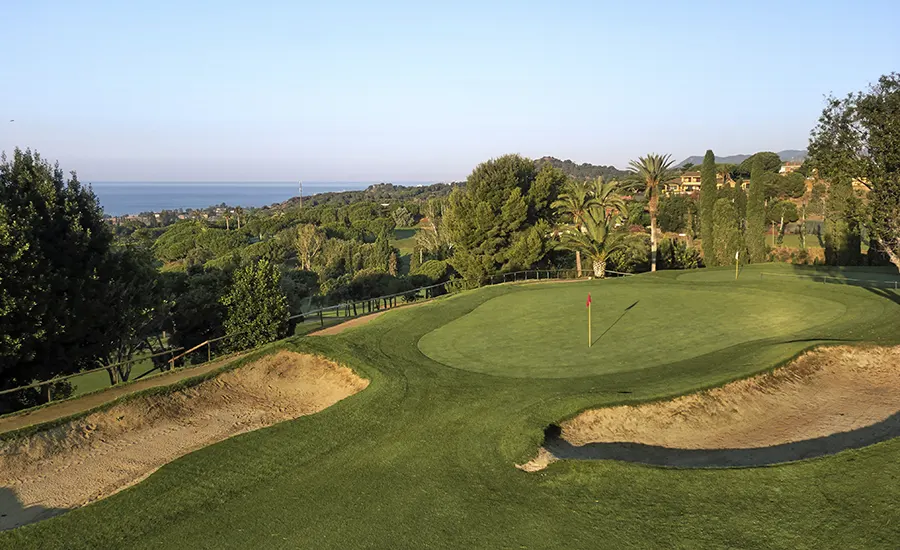 Fairway:
Area of ​​each hole in which the grass is cut shorter to allow better contact.
Divot:
A piece of grass that comes out when making a shot against the ground. Once the shot is made, the patch of grass must be replaced so that it can grow back and not disturb the other players.
Match play:
Game mode in which players win, tie or lose according to the number of holes won.
Medal Play:
Game mode in which the player who completes all the holes with the best possible number of strokes wins. Also called stroke play.
O.B
Out of bounds is bounded by a white stake. If the ball crosses the stakes, it can no longer be played and the player must add a penalty stroke.
Provisional ball:
When a player is unsure whether he has the ball in play, he must communicate his intention to play a "provisional ball". If not communicated, that ball would become the ball in play.
Pitch:
Short approach shot for a distance between 20 and 100 meters.
Local Rules:
Rules specially created based on the conditions of a particular golf course. They must be known before playing in order to use them correctly.
Stableford:
Game with point – 1 point for a bogey, 2 points for a par, 3 points for a birdie, and so on. This is the modality that is used more at the amateur level.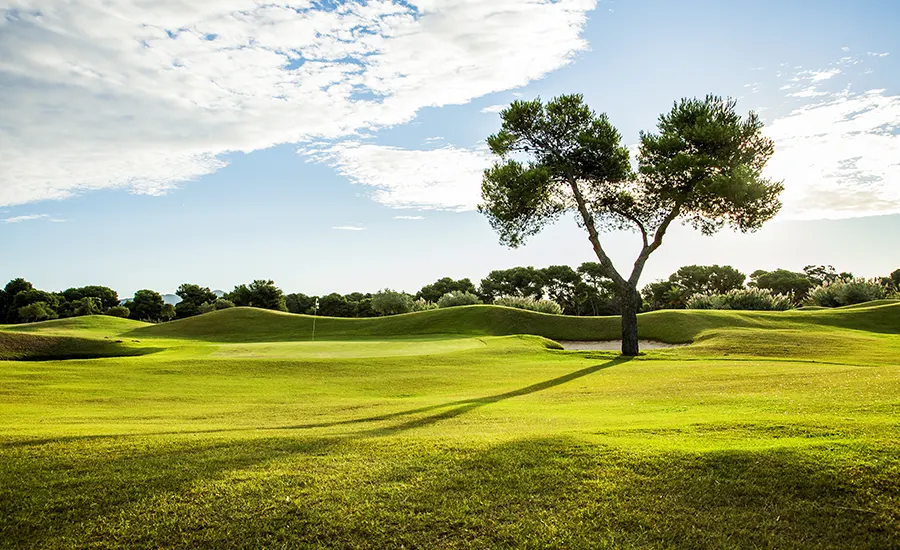 If you want to play golf, this is the best time. Whether you come to visit Barcelona or want to get started in the world of golf, with this information and the facilities that the Barcelona Golf Destination gives you, you will have it very easy. Ask for information and we will advise you.