Club de Golf Llavaneras, the best views of the Mediterranean Sea
Golf in Barcelona with the best views of the Mediterranean Sea
The Club de Golf Llavaneras is celebrating its 75th anniversary in 2020, and would love golf players to join in its celebration. This unique 18-hole course is like a natural garden where you can enjoy golf with wonderful views of the Mediterranean Sea. Two great reasons to book a tee time to play on what is considered one of the best coastal golf courses in Spain.
Founded in 1945, it is the fourth oldest club in Catalonia and is a club with a long tradition, open all year for golf breaks. It is in the splendid Maresme region, just 39km away from Barcelona.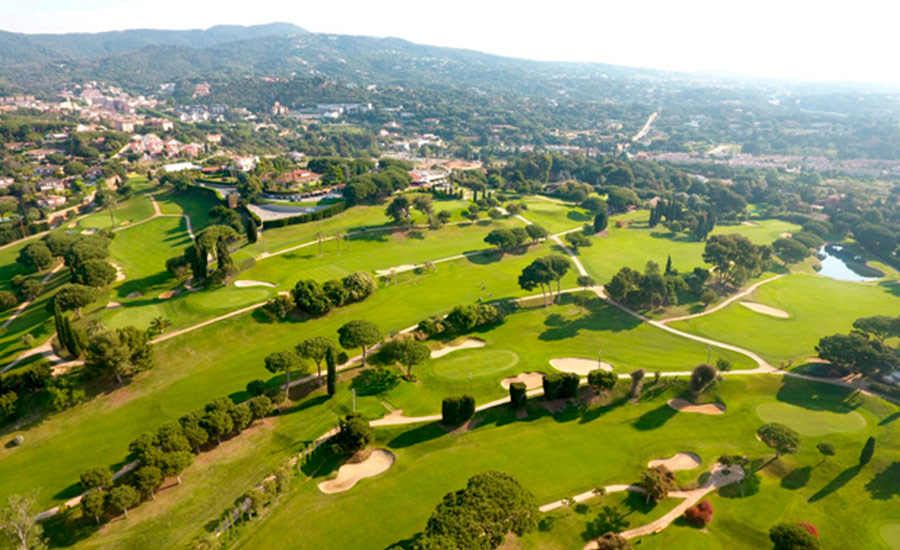 Its vegetation, its flowers and its microclimate, ideal for playing golf, turn this golf course into a beautiful natural setting, in British style, in which you can experience as an unforgettable stroll through the typical character of the Mediterranean coastline.
Originally the course had only 9 holes, but in 1989 it was extended to 18. Subsequently, in 1996 the clubhouse was improved and expanded with new installations. In 2001 two new holes were added, reaching the current par 70 of the course, with its 5,028 metres long (from white bars), with narrow but well-defined fairways, medium-sized greens protected by bunkers, and where there is ample presence of water. All this is settled on 34 hectares of gentle slopes.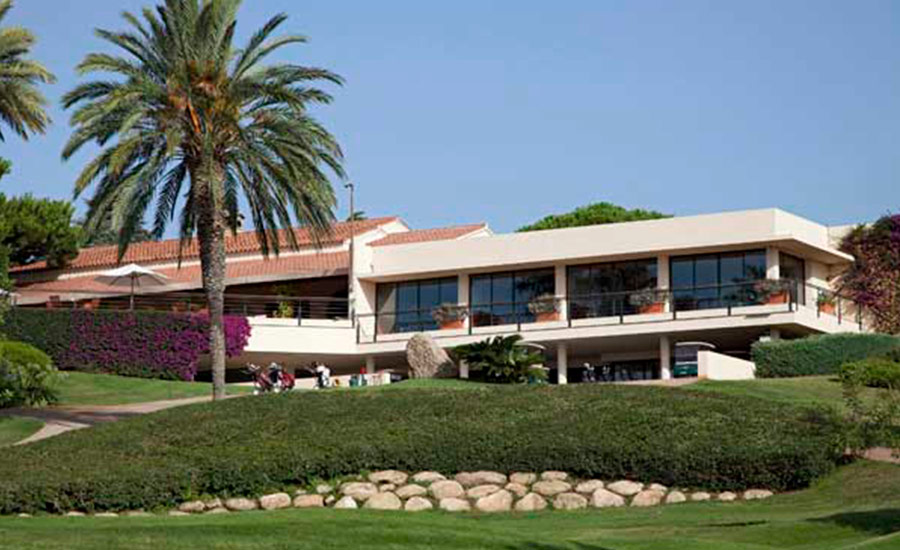 The clubhouse has a friendly atmosphere, as it's more like a private home with all comforts, rather than a classic members' club. The large terrace offers fantastic views of the coast, as well as a perfect view of the course. The initial work was done by British architect F.W. Hawtree, and was later expanded by Ramón Espinosa, Magí Sardà and Alfonso Vidaor, resulting in a high-quality, strategic, challenging and entertaining golf course. A detail that will catch the player's eye is the layout of the buggy paths, intelligently integrated, in perfect harmony with the vegetation that surrounds the fairways.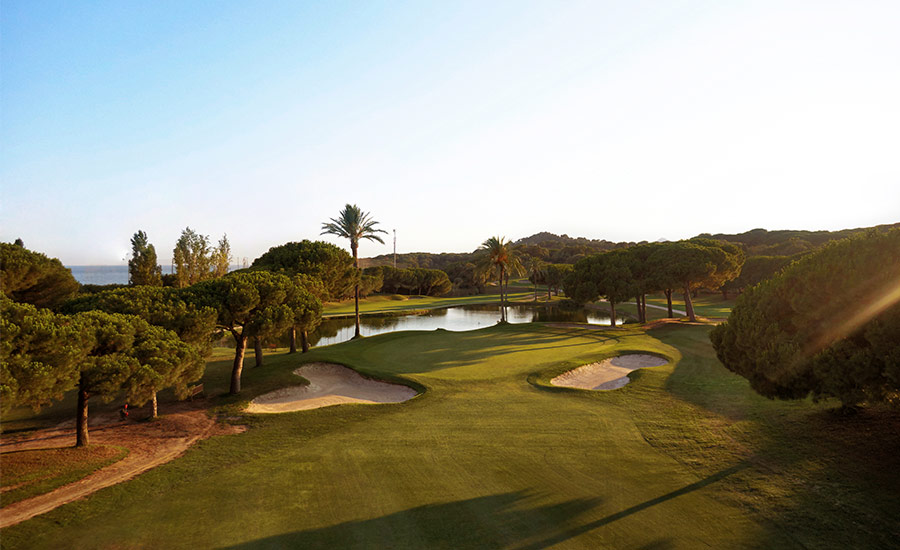 The course is appreciated for its natural beauty and its proximity to the sea, but also for being suitable for all kinds of players. It is like a park that takes advantage of uneven ground and undulating greens, where precision predominates, especially in the short game, and which requires the odd powerful shot. If we had to choose one hole as the most beautiful in the Club de Golf Llavaneras, the 17th "El Mirador" would be the one. Voted the best 17th hole in Catalonia, it is a par 4 with a length of 258 metres, which is a great challenge for the player. After enjoying the formidable views from the tee, reaching its small green in one shot is not impossible, but if you don't reach it, the fall of the fairway to the right and the narrow ante-green require you to be pretty accurate.
Ideal for a golf break with gastronomic experience
One of the club's attractions is the restaurant, with its pleasant, intimate and family atmosphere, which offers members and visitors the chance to enjoy a gastronomic experience made with top quality products, with the best fish and seafood of the area, for an exceptional price. If you book a table, you'll find out why this is considered one of the best restaurants on the golf courses in Catalonia.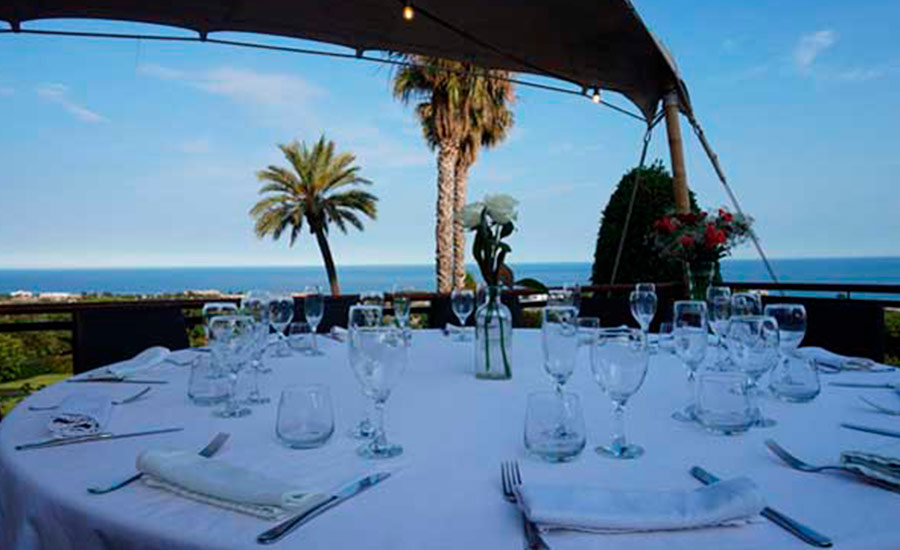 The club has a driving range; locker rooms for visitors; a bar-snack; a restaurant; rental of golf clubs, buggies and trolleys; a pro shop; caddies; golf lessons; a gym and physiotherapy. It also has private meeting rooms, a games room for kids and various living areas as well as the wonderful terrace.
Llavaneras is ideal for a golf holiday on the Barcelona coast of Maresme, as it offers packs that include accommodation in nearby hotels or apartments, and other recommended hotels. There are interesting visits nearby such as Puerto Balís and Puerto de Arenys de Mar, for nautical activities, the Parc del Montnegre to enjoy nature, the Maresme beaches and, of course, the whole cultural offer of Barcelona.
If you have come to Club de Golf Llavaneras, do take the opportunity to play on other courses with the 'Barcelona Golf Pass' offered by Barcelona Golf Destination. The closest clubs are Club de Golf Vallromanes, Golf La Roca and Golf Montanyà, located a short distance inland.
Editor of MyGolfWay.com
IGTWA Member