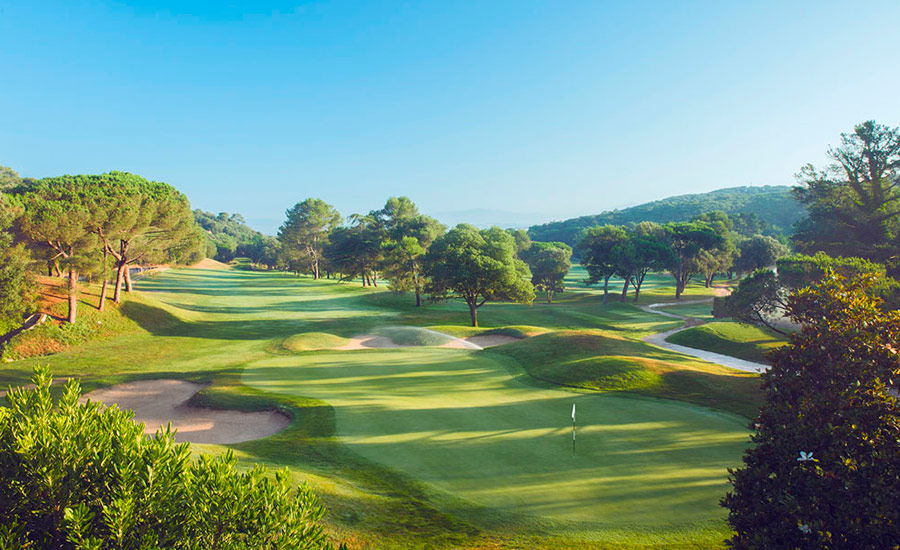 A Golf Club near Barcelona
There are several golf courses near Barcelona that fit perfectly for your golf break. The good thing about the Club de Golf Vallromanes is that it is located just 25 minutes from Barcelona, ​​surrounded by nature and close to the Mediterranean Sea.
Club de Golf Vallromanes opened in 1972 and the talented F.W. Hatree, in the heart of the Sant Mateu Mountain Range, designed it. Its geographical location causes a moderate climate in the summer because of the particular vegetation in the area that creates a cool effect and, during the wintertime, protects it from the sea breeze. This area is also characterized by the abundance of pines and oaks as well as the its fauna found in the coastal mountain range adjoining Maresme, Vallès and Barcelona.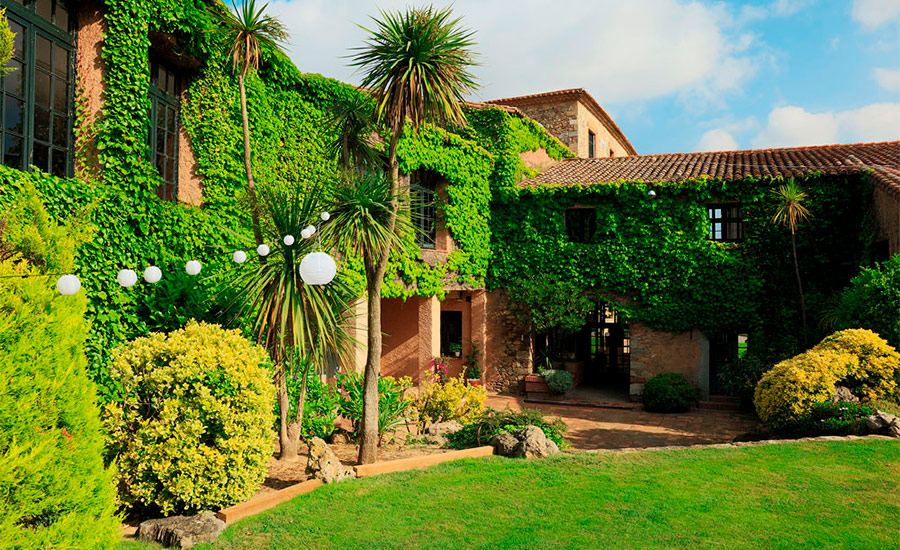 But what represents Club de Golf Vallromanes the most is its Clubhouse, a magnificent noble home, dating from the early 18th century, which you will not find easily in another golf course. Called Torre Taverna, it is the neurological centre of Golf Vallromanes and the beauty and history it conveys is breathtaking. There is no doubt; it is a Clubhouse like no other.
Services at Club de Golf Vallromanes
The Golf Vallromanes has a restaurant where you can taste its gastronomy, a terrace surrounded by nature with a snack-bar to have an aperitif before or after playing, meetings or party rooms, a card room, changing rooms and a proshop with all the golf equipment you might need. It also has a swimming pool that is perfect for hot summer days and a kids club so that the youngest can complement their training hours.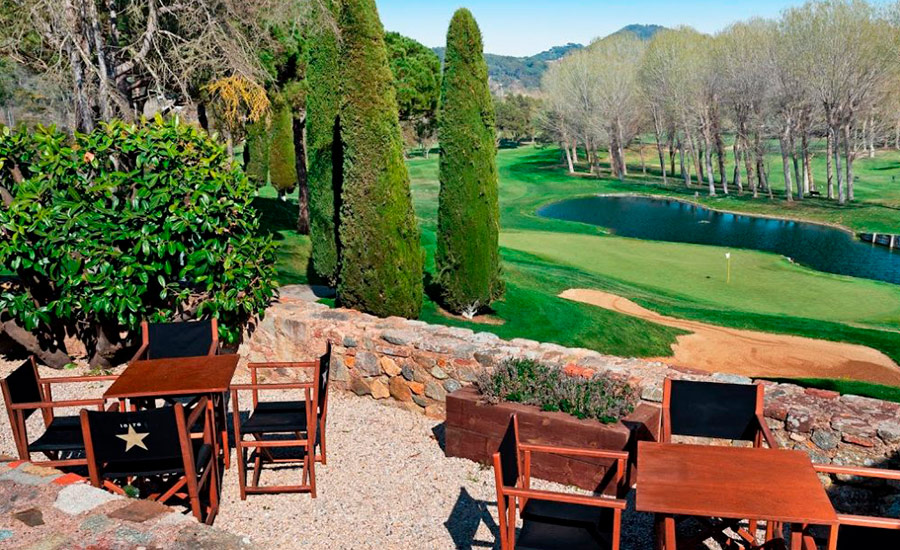 If what you need is somewhere to improve your swing, the Club has a wide driving range where you can practice from the grass or improve your chipping and putting in its short game area. They also have a fantastic golf school for adults and children.
A nice golf course next to Barcelona city
The 18 hole (6,044m) and par 72 is a fun course suitable for all levels of amateur golf. Golf Vallromanes is surrounded by trees, lakes at key points, large greens and defined fairways. Without a doubt, the player will have a great time trying to win the course with its demanding holes.
We can highlight the beautiful hole 18 that ends at the Clubhouse. The lake that protects the green complicates the second shot for its various breaks where strategy will play an important role. However, it makes the hole more fantastic and unique. Another interesting hole can be number 16, a par 5 dog-leg with a narrow green. It will be a great challenge for the longer hitters and pure fun for others.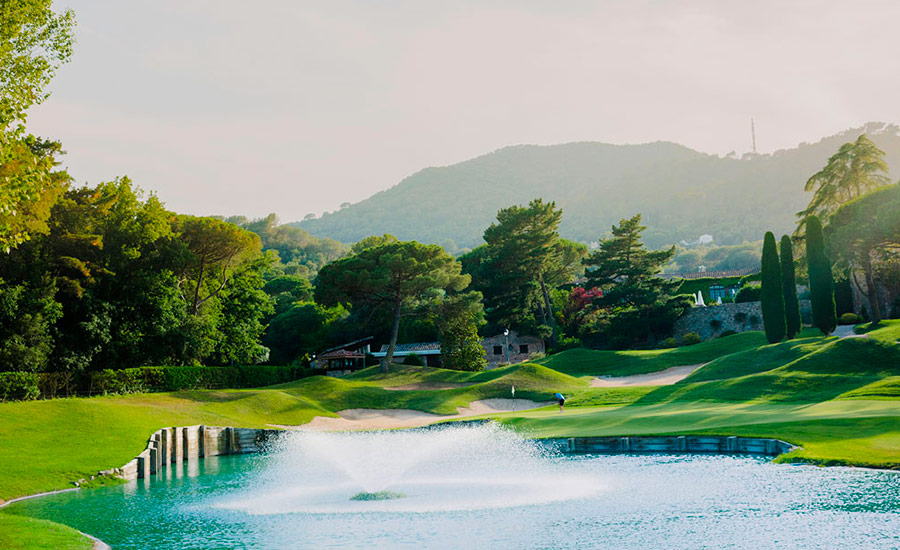 Club de Golf Vallromanes has also hosted renowned tournaments such as the Spanish Open (1986) where the champion was the great legend Severiano Ballesteros. And, in more recent times, Golf Vallromanes has been in charge of hosting great players from the Ladies European Access in a Santander Golf Tour event. We can say that this is a golf course also for professionals.
What to do after playing golf near Barcelona
Vallromanes is a very quiet town in the region of Vallès but full of activities. We can highlight Mas Salagròs, a 100% ecological hotel located in a nature reserve. In addition, it is characterized by having a space for thermal waters and massages where you can relax after a day of golf. Aire Ancient Baths, an amazing international brand of Arab baths, signs this great spa and it is a perfect place to stay while you take advantage of your golf break at the C.G. Vallromanes.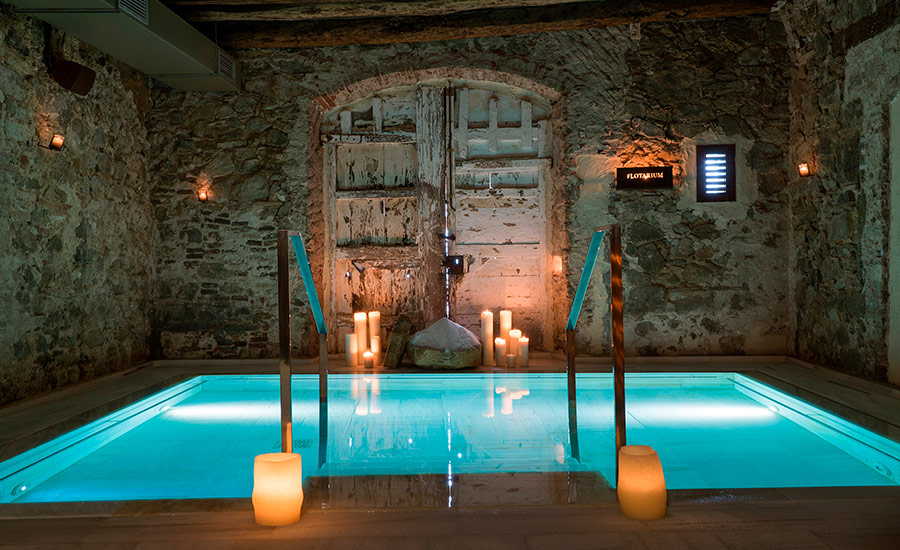 If you prefer, you can go on a hike in the countryside, go horseback riding or stroll along Alella beach, just 10 minutes from golf. Alella is a town characterized by its vineyards and therefore, the large offer for wine or cava tasting to celebrate a special occasion. Another activity may be visiting La Roca Village, a large outlet with the best brands, 15 minutes from the Club. Finally, if you need more activities, Barcelona is close enough to go visit one afternoon.
All tee time reservations can be made online or also through the reservations department where they will advise you in order to have the best golf getaway of the year. Also, their telephone number is +34 93 572 9064.
Furthermore, the Club is close to other golf courses such as Golf La Roca (15 minutes), Club de Golf Llavaneras (25 minutes), Real Club de Golf el Prat (30 minutes) or Club de Golf Montanyà (40 minutes), which can be a good complement to a golf vacation.  We believe that Club de Golf Vallromanes is perfect for disconnecting and enjoying good golf thanks to its location in a natural setting near Barcelona.